A-Evolution
Anime - Evolution || Anime online || Manga online
Summertime Render – Episodul 5
Vizionare placută la Summertime Render ep 5 in romana. Summertime Render ep 5 rosub. Summertime Render rosub romana online. Summertime Render subtitrat. Summertime Render tradus. Summertime Render/Summer Time Rendering ep 5 online rosub. Summertime Render rosub
Vă mulțumim că alegeți A-Evolution!
Secvențe din acest episod:
After his parents died, Shinpei Ajiro lived with the Kofune sisters, Mio and Ushio. But after Ushio drowns while trying to save the young Shiori Kobayakawa, he returns home to mourn her departure. However, bruises around Ushio's neck bring her cause of death into question.

Taking a step back, Shinpei becomes convinced there must be another explanation. Dangerous entities roam among the islanders. A vision of deceased Ushio asks him to "save Mio" as her final request. He is certain that something is afoot—and Ushio's death is only a piece of the puzzle.

With the help of Mio and various others. Shinpei struggles to forge a future in which he, his friends, and family can stay alive. But the more he investigates, the more impossible such a future seems. This darkness infiltrates his home island. Just how much more suffering will he go through before finding the right path to save it all?

A sci-fi, summer story filled with suspense set on a small island with Shinpei Aijiro. He returns to his hometown for the first time in two years for the funeral. Sou Hishigata, his best friend, suspects something's off with Ushio's death, and that someone can die next.

A sinister omen is heard as an entire family next door suddenly disappears the following day. Furthermore, Mio implicates a "shadow" three days before Ushio's death.
Tags: Summertime Render in romana. Summertime Render rosub. Summertime Render rosub romana online. Summertime Render subbed. Summertime Render tradus. Summertime Render in romana. Summertime Render online. Summertime Render online rosub. Summertime Render rosub.
De când i-au murit părinții, Shinpei Ajiro (protagonist din Summertime Render Rosub) a locuit cu familia Kofune și cu cele două fiice ale acesteia – Mio și Ushiro.
Deși, a părăsit insula natală și a plecat la Tokyo pentru a-și continua studiile, Shinpei se întoarce acasă după tragicul eveniment în urma căruia Ushio și-a pierdut viața.
În timpul înmormântării, cel mai bun prieten al lui îl informează privind urmele de strangulare descoperite pe corpul lui Ushio (protagonista din Summertime Render Rosub), trezind astfel bănuieli privind cauza morții.
Suspectand ca fiind vorba despre o crimă, Shinpei a analizat cele întâmplate recent.
Totuși, o serie de lucruri ciudate au continuat să apară. Dispariția oamenilor și celelalte întâmplări inexplicabile, a făcut-o pe Mio să-și amintească o legendă urbană.
Aceasta menționează despre existența unor entități numite "umbre", și care ar putea să nu fie în totalitate o fantezie.
Legenda spune că o întâlnire cu umbra cuiva, prezice moartea iminentă a persoanei respective.
Nevoit să se confrunte cu partea întunecată a Insulei Hitogashima, Shinpei luptă pentru a se opune destinului său cumplit pentru a-și putea duce până la capăt promisiunea făcută lui Ushio de a o proteja pe Mio.
Mai multe postări din serie
---
---
---
---
---
Despre A-Evolution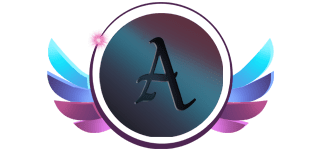 Acest site este un proiect creat de fani pentru fanii de anime și manga subtitrate gratuit in română. Vă mulțumim că ați ales să vizionați seriile preferate pe site-ul nostru!
Despre vizionarea episoadelor
Episoadele pot fi vizionate de pe forum! Imaginile puse în postări duc spre postările de pe forum, nu spre site-uri dubioase care să vă bage viruși în PC-uri, telefoane etc. 🙂