A-Evolution
Anime - Evolution || Anime online || Manga online
Yarichin Bitchi-bu – OVA 2
Vizionare plăcută la OVA 2 din Yarichin Bitchi-bu! Mulțumim că alegeți să vizionați seria pe A-Evolution!
Takashi Toono was unsure what to expect when he transferred to Morimori Academy, a private all-boys boarding school located deep in the mountains. However, it's no different from any other boys' school, and since he entered halfway through the year, he feels like an outcast—until the bright and friendly Kyousuke Yaguchi introduces himself.
Due to the school's compulsory club policy, Toono chooses to join the low-effort "Photography Club," but the club is not what it seems. Nicknamed the "Yarichin Bitch Club," its members offer sexual services to pent-up boys at the academy—for no reason other than a love of sex. What's worse is his monthly sex quota—and the punishment for failure is severe: the club will forcefully take his innocence. However, as time runs out, Toono is left mortified and out of options.
At Toono's side throughout his ordeal is Yaguchi, as well as Yuu Kashima—a fellow transfer student and club member who shares Toono's predicament. While the first years in the club struggle with their sticky dilemma, the club collectively has to deal with sex, secrets, and even stalkers
Mai multe postări din serie
---
---
Despre A-Evolution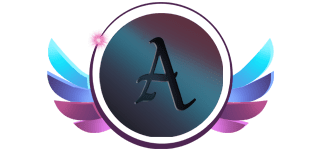 Acest site este un proiect creat de fani pentru fanii de anime și manga subtitrate gratuit in română. Vă mulțumim că ați ales să vizionați seriile preferate pe site-ul nostru!
Despre vizionarea episoadelor
Episoadele pot fi vizionate de pe forum! Imaginile puse în postări duc spre postările de pe forum, nu spre site-uri dubioase care să vă bage viruși în PC-uri, telefoane etc. 🙂